Reading Time: 4 minutes
We like images. Images can draw attention, communicate a lot of information quickly and help your readers seamlessly navigate through your blog. If you've been wondering about whether or not you should begin incorporating more images into your blog posts, the answer is yes, you should do it. And you should start doing it now. Don't hesitate to add images to your blog. It will really enhance your blog and make readers want to come back for more. Here are the best ways to legally use images in your blog to generate great content and attract visitors:
Ways to use image in your blog for better result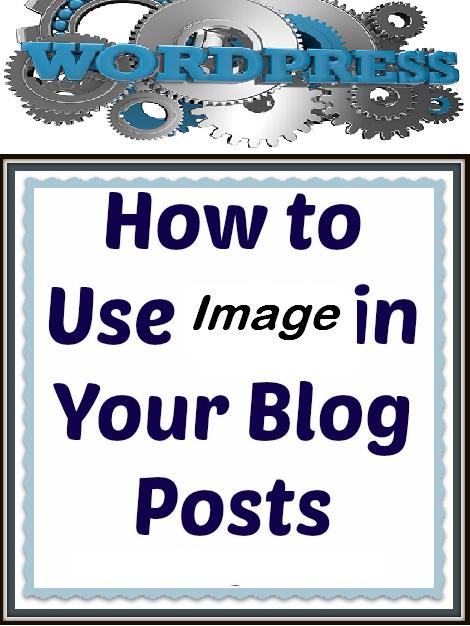 Stay legal
Recognize that any image you use that you did not create is probably under some form of copyright license. There may come a time when you may find the "perfect" image and you just have to use it on your blog post or your webpage. And it is in times like this that you have to remember to stay legal, no matter what. The ramifications of using copyrighted material without permission are not worth it. There are consequences and the severity of those consequences will depend on the extent of your actions. If anything, always be sure to ask for permission.
Check the license
Some licensing can get complicated and confusing. Make sure to read the small print. Forms of copyright licensing include rights-managed, royalty-free and creative commons. It's unlikely that you will have to pay for every borrowed image you use, but you will need to check the license and obtain permission for every image you use. Right-managed requires you to pay a fee for every time you use the image. Royalty-free asks for a one-time fee and then allows you to use the image as many times as you want or need. Creative commons is a licensing system that develops personalized licenses with specifications about sharing, remixing and publication that has developed to simplify and enable the sharing of content.
Find images
This one goes along with the copyright rules too. It's unlikely that you will take or create all of the images that you use on your blog. Luckily, there are some great stock image websites to get high quality images from. These images and websites come with a range of prices. There are more expensive well-known websites like iStockPhoto and cheaper, but still paid sites like 123rf.com, Dreamstine.com and ShutterStock.com. There are free websites like SXC.hu and FreerangeStock.com. And there are user-generated sites like Flickr.com and commons.wikimedia.org. And there is Google Images. It's important to remember that since the images on Google Images come from all over the web, it's likely that most of the images you find in Google searches are under copyright and are not free.
Improve search engine optimization
Since Google does track and file all images on the internet, using images in your blog is a great way to optimize your website. Make sure your picture is saved with a descriptive filename.
Grab your readers' attention
Pictures are great for capturing readers' attention and drawing them into your story. They engage your readers faster than any headline. Readers actually process images faster than words, so be sure to use your images wisely.
Illustrate a point
Sometimes an image can easily describe something that might be difficult to type out in words. You can use graphs, maps, funny gifs and more to illustrate your words through image.
Communicate quickly
Online readers want to get to their information as quickly as possible. Mixing in images with your texts, helps get your point across to your readers much more quickly than long paragraphs of small print.
Create memories
Images can leave a lasting impact on your readers. Readers will remember images much longer than the words they read on your blog. Help your reader remember your blog – so they will continue to visit your site.
Organize blog posts
It's easy to organize your blogs by a simple featured image. Your readers will be able to locate topics they are looking for more quickly. Images will draw them into reading more of your blog articles.
Fit into design
Maintain a certain design when using your images. It's important to develop a brand with your design and keep your images about in the same shape, form and area on each blog. This makes for easier reading for your readers.
Use correct file size
Make sure you use the use the best quality of your photo, but also make sure that your files are not too big. Compressing your image files will help your images to not take up too much space on your website.
Use with words
Although images are worth a lot of words, they are hardly anything without an explanation or an article to go along with them. Your pictures shouldn't just stand alone. You need good content that compels your readers to keep reading. A proper mixture of words and images will keep your readers engaged.
Cami Wilson is an e-Curriculum writer for Professional Marketing International. She loves the fluidity and complexity of the English language. She enjoys running and cycling.