Reading Time: 4 minutes
The day is finally approaching. You've always dreamed of having your own website and finally you have the knowledge, the motivation and something great to offer the internet. Now comes the big leap of faith – putting your website together so you can finally make your dream come true and officially go live. So, what kinds of things should be focused on before the site is officially ready for visitors? How can you stay true to your vision?
Setting the Proper Tone
Just like appearance is important when it comes to a physical business, the first impression also makes a huge difference on the World Wide Web. As you probably know from personal experience, the internet contains an abundance of information. It's very easy to bounce around from one site to the next without glancing back. Keep this in mind when selecting the colors and overall theme of your site.
Do you want background music to create a calming atmosphere? Or maybe a personal photograph of you on the job may be necessary. No one knows your company better than you. Even if you aren't selling anything and are simply building a website to express your feelings about political topics on a personal blog, knowing your target audience is extremely important.
What kinds of things do you think the people who come across your site would be interested in seeing? If creating a place for parents of young girls to receive advice and compare notes about parenting struggles, it may be best to use the color pink within your banner versus a gray or black, as the latter colors don't quite fit the mood most individuals would expect. Whatever your topic, make it clear right off the bat what your site has to offer. Many people will not go beyond the 'fold' if they aren't interested within a few moments.
Grab and Hold Attention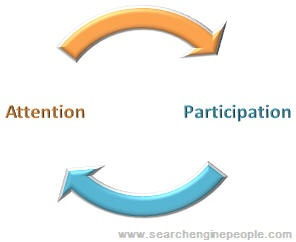 License: Creative Commons image source
Now that you have the attention of your visitors, it's important that you keep their attention. Do this by updating your website often and offering them fantastic content. Make sure everything you post has a purpose. Not sure about the quality or how your members will receive what you have to say? Wait it out a few more hours or a day and see how you feel after a good night's rest. There are bound to be mistakes along the way, and it's not the mistakes you should be worried about. It's how you handle those mistakes. Be honest with your followers, show them you're human and you are bound to get loyal visitors. Listen to their comments and show them you are more than just another website owner – that you care about them. People love knowing they matter, because in today's busy life, it's very easy to get lost in the shuffle.
Simplicity Goes a Long Way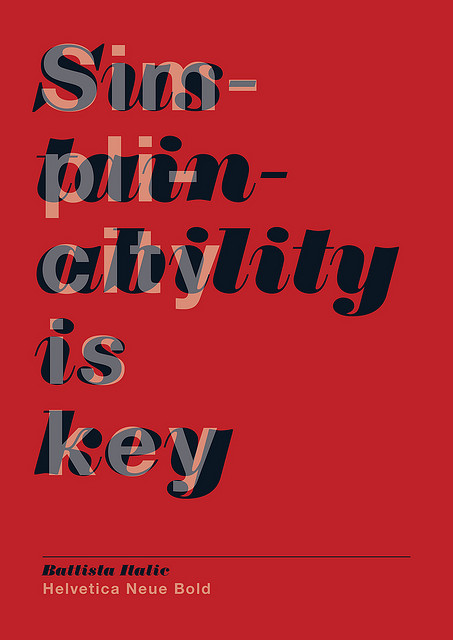 Creative Commons image source
Do not overcomplicate the structure of your site. Yes, there are some pretty amazing photos that you want to plaster all over the place, but do so in moderation. Nothing is wrong with a picture or two, maybe three within your latest article but adding 10 or 20 can quickly overwhelm guests and come across as 'spammy'. Try to keep the number of pages created to a minimum and make the titles clear so finding information, products or services is quick and easy. Incorporate a sitemap or search feature as necessary to further help your guests locate what they seek.
When adding new content to a website, try not to be overly wordy. While being in depth is great, when it comes to the internet, people aren't typically online to read pages upon pages of text. Do your best to get to the point and get on with it. If people want more info, they will contact you. Gauging how to handle your unique site can be tough but if you pay close attention not only to other sites similar to your own but your visitors, you'll find what works best for you. While you're at it, don't forget to have fun! Sometimes it's best to forget the rules and go outside the box. Experiment and you may just find something great!
Be Prepared for Change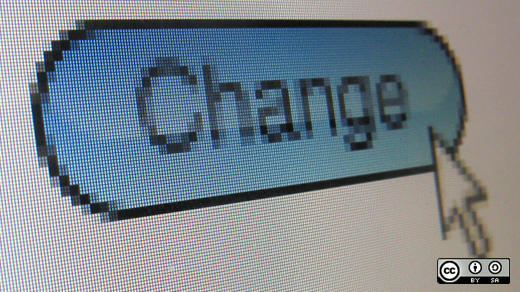 License: Creative Commons image source
Not only should you be ready for the ever-changing ways of the web and society but you should also prepare yourself for disappointment. Just because something worked for you, does not mean it will work for someone else and vice versa. Instead of feeding into that disappointment, view it as a challenge. No two websites are exactly alike. No two people in the world are exactly alike and that's the beauty in this life. You can never be 100% certain what tomorrow brings, but if you work hard each step along the way and keep your eyes on the prize, we guarantee something good will come out of it.
Todd Ramos is a professional web designer and plys his trade for web design in CT. He has provided some useful tips about designing your very first website in today's post.