Reading Time: 4 minutes
While Instagram might be pulling up trees with its number of active users compared to when it launched, Twitter is currently the social media website that is leading the way when it comes to growth numbers.
Entrepreneurs, small businesses, global corporations, and keyboard warriors that want to get something off their chest from the safety of their bedroom are increasingly turning to Twitter in order to get their message out to the world, whatever that may be.
If you are cynical when it comes to the power and potential of Twitter, you only have to turn on the television or pick up the newspaper. When the opening credits are rolling for Game of Thrones or CSI, what do you see? Is it a link to a Facebook or Pinterest profile, or is the 'official Twitter hashtag?' The same applies to newspapers, where any journalist who is on Twitter will have their @Name at either the beginning or the end of each piece. With people across the world 'joining the conversation,' the opportunity for you is clear, whatever category you fall into.
We are not inclined to produce a Twitter manifesto for the aforementioned keyboard warriors, so instead we will focus on how businesses and entrepreneurs can maximize their Twitter potential.
Do Not Obsess Over Follower Numbers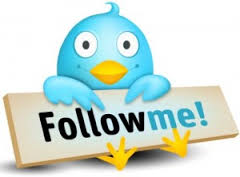 The single biggest mistake people make when it comes to Twitter is to be obsessive over how many followers they have. You can find thousands of guides online that offer suggestions around how to do it, but the reality is that if you are spending too much time worrying about it, there is probably something more important to your business that you are neglecting.
If you are sharing good content through your Twitter feed, giving advice, tips, and some pointers to what you do, and not just blasting out a link to your site every five minutes, then your followers will grow naturally over time. Not having 15,000 followers at the end of month is not a failure; Twitter is the perfect example of when a slow build works well.
Be Humble
Using Twitter is all about getting your message out to the largest possible audience, and demonstrating yourself to be a leader in your field, whatever that may be. However, if you head onto any social media platform and start proclaiming yourself the greatest of all time, the chances are that you will not find much success, particularly if you are a smaller business only just taking the first steps in brand building.
Being humble on social media is easy. In fact, it is much easier than taking the alternative option, which will achieve little other than perhaps set you up for a rather nasty fall from grace later. Aim to be informative but do not impose; just express your own ideas and opinions without dismissing those of others.
Post Everything Yourself
The benefits that you can get from using a social media software solution such as Hootsuite are plentiful. At the same time, there is nothing worse for Twitter users than seeing their timeline filled with soulless updates that have obviously been written way ahead of time, perhaps even by someone else, that have little relevance or meaning.
There is a caveat here. As your business starts to grow, you can start to use social media software, or even outsource your social management to an expert. At the start of your Twitter life, however, there is no excuse for taking shortcuts. It takes the same amount of time to type 140 characters whether you do it straight into Twitter or via a different platform, so keep it natural.
Engage With Your Audience
This final point follows on from posting everything yourself. If you get a reputation as an individual or a business who never responds to questions, queries, or feedback, people will quickly distance themselves from your brand.
Twitter has the potential to be a productive customer service forum for you to use, whether in terms of negative or positive enquiries. Take every opportunity to engage with your audience, and people will respect and want to engage with you even more. As you grow, it might be unrealistic to engage with everyone, but you can always acknowledge everything without giving a direct, specific response.
Measuring Success
Although we've told you not to obsess with follower numbers, the truth is that you need to measure success somehow. Otherwise, how will you know if your activities are worthwhile? Use different SEO tools, including Google Webmaster Tools, to discover whether your traffic from Twitter is increasing.   Your web hosting control panel, as well as social media software like Hootsuite, will also be able to help you measure the success of a social media marketing campaign.
Making the Most of Twitter
Twitter is the perfect example of something that is easy for businesses and individuals to use, but difficult for them to make the most of. Break down the barriers and misconceptions that have been holding you back for whatever reason, and start to maximize the potential of Twitter.
Robert is a digital marketing expert who works with small and medium-sized businesses to perfect social media marketing campaigns, as well as planning SEO and other online strategies. Robert is a useful tennis player, and enjoys playing the sport with friends in his spare time.