Reading Time: 4 minutes
Trying to market a small company can feel like trying to make yourself heard in a crowded room. So with so many firms out there – little and large – fighting for customers, how can you convince them your business is the one for them? Here are five ways to attract attention in a crowded marketplace.
Online marketing techniques that you can implement immediately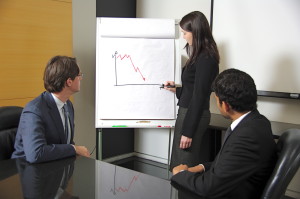 License: Image author owned
1 – Old school PR, online
PR, the art of getting people talking about your company, used to be a costly endeavour, but the internet has levelled the playing field and there are now plenty of ways even the smallest of firms can make a mark online.
If you're targeting people in a certain geographical area then local newspapers and their websites are excellent places to start. Journalists are always looking for stories, so if you can do something newsworthy then you should get some great coverage.
Alternatively, you can pass on advice about the issues in your sector through the form of guest blogs. This is a case of identifying high-traffic sites that cover news and though-leadership in your niche and then pitching columns to them. There's plenty of advice about guest posting out there, so do a bit of reading on the subject.
2 – Retargeting
How often have you visited a website, thought about making a purchase and then left without completing the transaction? It happens all the time and it's far from ideal. However, there is a way to attract these people back to your site and that's through retargeting.
The basic principle of retargeting is as follows – someone visits your site but leaves before completing a desired action (eg buying something) your site then installs a cookie on the device the person used to access your site. This cookie means that when they visit other sites, they will be shown adverts for yours.
It does cost money and you might need some help to optimize performance but if you've got the budget it's worth the investment.
3 – Build email lists
An email list full of engaged customers who love to read your latest news and offers is the Holy Grail of marketing. Why? It signifies a loyal client base and that means repeat customers. So how do you go about building an email list?
Firstly, don't think you can trick people into signing up. By all means, capture email addresses when people make a purchase but don't force people to subscribe for something they don't want. The way to do this is by making people opt in. True, you'll get fewer people signing up to your mailing list, but those who do sign up will be really keen to hear what you have to say.
Offering freebies to people who sign up for your mailing list can work, although do remember that people will often register to get the gift and then unsubscribe right away.
Also bear in mind that your customers won't want to hear from you every day. One mail a week with the occasional special offer thrown in will stop you filling up people's inboxes with unwanted messages.
A tool like MailChimp can also help you monitor click through rates and conversions, so you can tweak future campaigns.
4 – AdWords
Ever wondered how the adverts at the top of Google search results page get there? The answer is AdWords – Google's advertising platform and its main source of revenue.
After you've signed up for the AdWords programme, you'll be asked to create a campaign based around the keywords you're targeting. You'll also have to write a small amount of copy, which will be what people see when your ad is shown.
Display criteria are based on keywords and the amount you are willing to pay to have your add displayed. The latter is set using a bidding system and you are charged for each click the advert receives.
So if you and a rival are both bidding on the same keyword and their maximum bid is £1 per click and yours is £5 your ad will get top billing and you will be charged £1.01 per click, while your competitor will be second and will have to pay £1.
As with retargeting, there are plenty of agencies who specialise in this area so you can always employ their services if you're not keen to do it yourself.
5 – Create and curate resources
If you can help people, they'll love you for it and spread the word about your company – if you can offer them a resource to share they'll do that too.
Exactly what kind of resource works best for you will depend on the sector you're operating in, but how-to guides and white papers are always a good starting point.
To see just how effective resources can be when it comes to promotion, check out this interactive graphic from Simply Business and have a look at just how many social shares it clocked up.
Creating great content isn't easy, but the rewards are so great it's an area you shouldn't ignore.
Guest post by Will Stevens of 123-reg.co.uk. The company is currently inviting people to start their online journey, a campaign which is promoted on taxis in Leeds and London, England.