Reading Time: 3 minutes
To be a successful real estate agent in today's world, you have to accept, embrace, and utilize social media in just about every aspect of your business. From attracting buyers and sellers to marketing your services, social media is a necessity you can't afford to ignore. And even if you could, why would you ever want to? Social media offers a fast-paced and creative environment for you to showcase your homes, generate buzz for both your business and your listings, and promote in an easy and effective manner.
And as we all know, Pinterest is the hottest social media network. It's new to the scene but quickly becoming a fan favorite. And with its highly visual platform that lends itself to viral sharing, it's a no-brainer for any realtor out there. But if you're unsure of how to use this medium, here are a few idea for creative, intriguing, and engaging pin boards that are sure to round up a few leads for your business.
Four Pin Board ideas to Grow Your business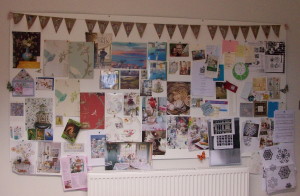 Pin Board Idea #1: Get To Know The City
Potential buyers aren't just looking for a home that will house all their belongings; they're looking for a city, a lifestyle, an entire area to fit into and call home. Just like your business shouldn't stray away from offering relocation services and neighborhood advice, your Pinterest shouldn't stray away from highlighting all the beauty your city has to offer.
Boston realtors, for instance, can round up articles on local restaurants, funky mom and pop shops, art galleries, and other hidden gems within the city and pin the pictures that show up on those pages. Every city is bound to have tons of websites full of architectural photographs, portraits of city folk, and other visual content that makes the city come alive on the Internet.
You could actually break this pin board up into several, each focusing on a different aspect of city living. For example, you could have a board all about Boston restaurants and another board all about local craft stores. The options are endless, and it's a great way to show prospective buyers that you're the realtor that "gets them."
Pin Board Idea #2: Interior Decorating
Pins related to interior decorating are some of the most popular pins currently on Pinterest. They're usually colorful, inspiring, and appeal to everyone from vintage chic lovers to ultra modern rebels. As a realtor with access to many beautifully designed homes, it makes sense that you should be pinning about the wild world of interior decorating.
Consider including another board related to interior decorating but more focused on selling a home. Sellers are always looking for ideas on how to "stage" and "show" their homes once on the market, so curating a pin board that has numerous ideas and links to useful articles on how to perfectly stage a home would be a popular resource for sellers and potential clients.
Pin Board Idea #3: Moving Tips
Pins related to organization are also becoming increasingly popular on Pinterest. Pinners are fascinated with quick and easy DIYs that can help them along and inspire them to do work that would otherwise be bothersome and boring – like packing up a house!
Find articles related to packing, moving, and home organization, and you're sure to attract plenty of buyers and sellers that could turn into clients. If anything, you'll at least raise brand awareness and promote your business through these types of pins.
Pin Board Idea #4: Online Showroom
Last but certainly not least, Pinterest presents the perfect opportunity for realtors to showcase their properties. Chances are you already hire a photographer to capture breathtaking images of the homes and apartments you're selling, so why not put those photos to good use on Pinterest?
You could have one pin board that shows off all properties, but research has shown that the more specific a pin board is, the more popular it can be. Create multiple boards for various types of properties. For instance, a Boston realtor could have one board for Back Bay luxury apartments and another board for Cambridge luxury apartments. Make sure to create informative board descriptions, as well as pin comments, so you can engage users as much as possible and have your pins found in search results.
If you feel like you're constantly having to keep up with social media networks as a realtor, then you better learn to adjust quickly because social media is one of the best ways to attract clients and generate buzz. Platforms like Pinterest can showcase, promote, and engage a variety of users – many of which might become your clients. Take advantage of one of the hottest social media networks out there and watch your business grow!
Gina Vinnitsky is a blogger for Boston Luxury Residential. She enjoys writing blog posts and updating the Boston Luxury Residential Facebook page, where interested parties can find out everything they need to know about Boston lofts for sale.