Reading Time: 3 minutes
Social media isn't something that you should incorporate into your marketing arsenal anymore – it's a must have, a tool that you can't do without; and that's becoming clear to small business owners who are jumping on the bandwagon without really knowing what to do once they register. Now, since everyone and their grandmother have their fan pages and profiles on different social media websites, since social media marketing isn't as new as it was a few years ago, and since the audience has learnt to recognize good from bad marketing, you have to know how to stand out and how to make the potential buyers to take notice of your brand. Everyone is doing it, but there aren't many of them who are using it right – so that's one field where you can beat your competitors if you do things right. Some of the rules you'll need to follow to succeed are: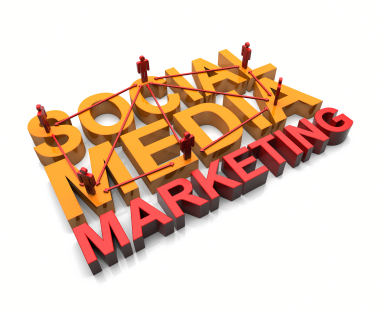 Reserve your brand name on social media
You probably won't be using more that two or three social media websites for your promotion, but you should nevertheless sign up for as many of them as you can with your brand name as your username or account name; that way no one else will be able to use your business name, and you will have the account ready in case you discover that your target audience is using a particular network. You should register with any new network as well, because you never know if it's going to be a hit or not (just think of Pinterest).
Always be positive
People may have liked your page because they like your brand, but if you want to keep them as your fans, you have to be constantly careful about what you're posting. You have to make them feel good – by educating them, by entertaining them or by providing them the unique experience of "being friends with your favorite brand", and you should build the image of a brand that is positive and that helps them be better persons; making negative statements or bad mouthing your competitors won't help you much, so keep them for yourself.
Promote yourself, but be modest
The main idea of social media marketing is using the social networks to promote your brand in general, and/or your products and services. So you shouldn't be shy – your fans are your fans because they want to know more about you and your products, but that's not all they want from you (otherwise they could just check the dedicated pages on your website); so informing them about the upcoming product launches and coupon codes is a desirable behavior, but constantly posting about the different aspects of your product, or about how great your company is, is a bit too much.
Consider outsourcing
Especially if you lack the time or the experience, consider outsourcing a part of, or your entire social media campaign; it will cost you more, but experienced social media managers have the potential of increasing your business (indirectly, of course – this is marketing after all) and of bringing your brand in front of interested people in a positive light.
 Research the competition
No, you shouldn't be copying your competitors, but you should be aware of what they're doing and how they're conducting their social media campaigns; some of it is good, some of it isn't, some things you will be able to implement and others – you won't; most of it probably won't be even close to how you think you should manage your own social media presence – but you should still know what they're doing, so that you can use their trial and errors to better direct your SMM efforts.
Be present
Your page and your activities should always be present in the minds of your fans, because once you get started with the social media, your business gets tied to your social profiles and the identity you've built, so don't let it come to a halt – once you do, your competitor can easily see the opportunity, and steal your fans; and even if they don't, your fans will forget about you, and then all of your efforts that far were in vain.
Social media is no rocket science, but it isn't something that can be done without a plan either. Twitter, Facebook, Pinterest and others are powerful marketing tools, but only if you're using them right.
Nicole from Innovative Payment Processing, is an online marketing consultant since 2007, and she helped many of her clients to improve their rankings. Here Nicole gave us very useful tips about social medias and networking.